How it work
My PLUG&WORK© allow you to make change on remote servers you are allowed to control. By this way you can do every admin tasks from everywhere in the world.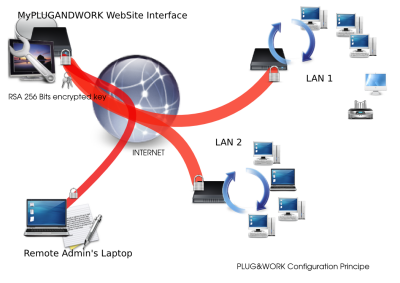 From your favorite computer you can reach the PLUG&WORK interface and login. Once connected you can choose the server you want to control and do the job.
When you activate the synchro button, all the change you made go to the server via secured connexion.
On the local net the users can work even you work for admin tasks, to get the changes they only need to logout/login.
Tools :